The new Taylor Swift documentary, Miss Americana, has set tongues wagging as she breaks her silence on hate, shame, anxiety and an eating disorder that saw her shrink down to a size two. Yes, celebrities are human too just like the rest of us
Anxiety is no big secret, with more and more people talking about mental health on a daily basis – and celebrities are no exception.
According to a survey completed by the Mental Health Foundation, roughly three million suffer from anxiety, as indicated by the latest Psychiatric Morbidity Survey.
Here are seven of the most influential celebrities who suffer from anxiety and panic attacks – some of these will be a total surprise…
#1 Taylor Swift
As we all know, 30- year old Taylor Swift has had her fair share of hate in the public eye since she was young, from being 'too annoying' or 'too skinny' or 'looking pregnant'. But how has all of this affected her?
'No one physically saw me for a year and that it is what I thought they wanted', she reveals in her new Lana Wilson directed documentary, Miss Americana, which premiered last night (23rd January) at the Sundance Film Festival.
This feeling we all understand, shutting yourself in, away from the limelight. For a woman who oozes confidence in every aspect of her career and holds at least twenty one awards to her name, we didn't really expect this from her did we? She definitely had us fooled.
But anxiety isn't something we all wear on our sleeve. Having previously opened up about battling anxiety whilst in a romantic relationship, Swift mentions in the film that she constantly felt like she was fighting for people's respect, 'I had to deconstruct an entire belief system.'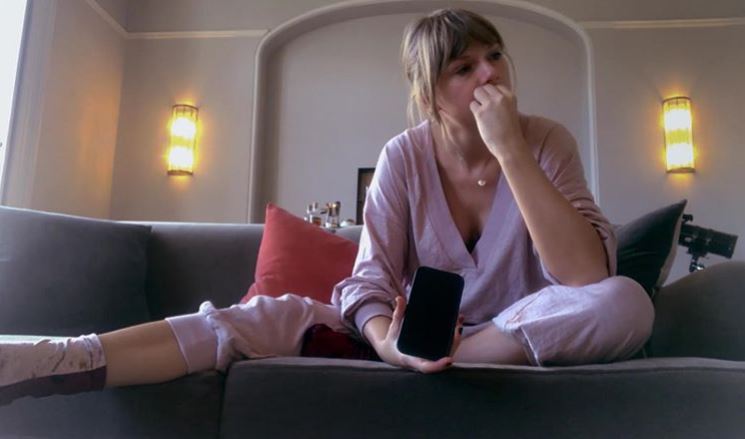 Throughout her career, she felt like she always had to be seen as the 'good girl', views which were forced upon her by executives as a 'nice girl doesn't force their opinions on people'. Yeah, alright executives.
The fear of never being enough led Swift to destruction to the point where she would starve herself and feel like passing out during live performances. A situation that no woman should be putting themselves through.
But desperation unfortunately kicks in and for Swift she had to keep up appearances and be the person everyone wanted her to be. It eventually took a toll on her as we now know after seeing her insightful documentary.
When introducing the song 'Out of the Woods', (see video here), she candidly states that 'it felt very fragile, it felt very tentative'.
She also expresses that she constantly harboured fears that her past relationship would not last, and would worry about what would be the next thing that might 'deter this'.
Swift implied that she lacked confidence regarding the stability of the relationship, saying 'how long do we have before this turns into just an awful mess and we break up? Is it a month? Is it three days?'
Miss Americana, will be aired in selected theatres and on Netflix from January 31st.
#2 Sienna Miller
In a recent interview with Porter Edit magazine actress Sienna Miller, best known for her roles in Stardust and Layer Cake, made a startling revelation: She has not engaged with social media for over two years. 'You have to be willing to really expose your world and your life and open that up to people, and I just can't do it without a f**k ton of anxiety.'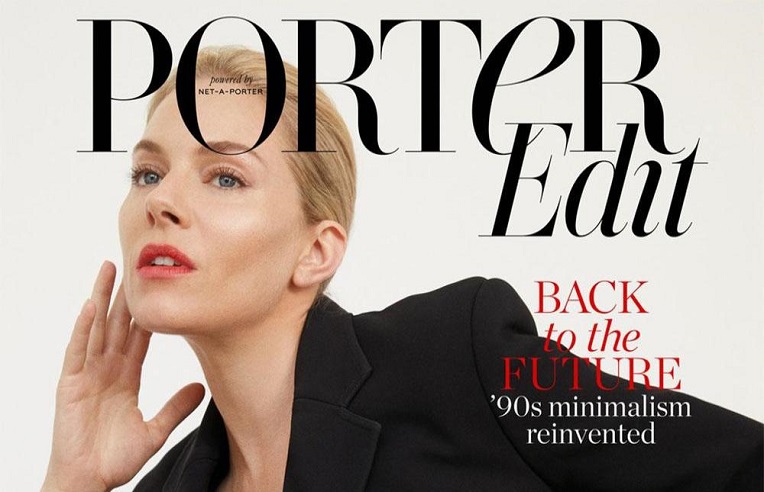 When a celebrity comes forward about an anxiety issue, it's easy to brush off what they're saying. After all, aren't anxiety and its nasty little companion depression, like, really in right now? Surely, they're just being trendy?
But anxious and depressive disorders are extremely common, no matter who you are. According to Anxiety UK, roughly 10 percent of the UK population will experience a form of anxiety disorder at some stage in their life.
Furthermore, in a study conducted in Great Britain one in six adults reported experiencing some form of neurotic health problem during the previous week.
There are many factors that can lead to an anxiety disorder including:
Stress
Physical factors (such as thyroid problems)
Childhood environment
Genetic factors
Biochemical imbalances (changes in the levels of chemical messengers in the brain)
Looking at these elements, it's a little easier to see how prevalent anxiety is and how so many people how come to be afflicted, regardless of socioeconomic status.
#3 Kendall Jenner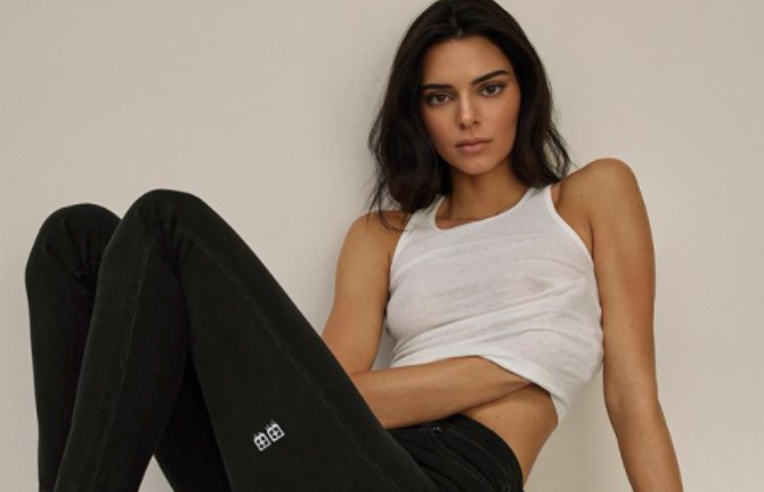 The 23-year-old model has often spoken publicly about her anxiety, through interviews, social media and her family's show Keeping up with the Kardashians. Having been in the spotlight from an early age and scouted as a model in her early teens, Jenner has since been the target of some truly horrific abuse.
In 2017 she filed her second restraining order against a 62-year-old man who claimed to have been enamoured with her since spotting her in a Costco back in 1998 (When Jenner was just 3-years-old).
Prior to the restraining order, Jenner admitted in a 2016 episode of Keeping up with the Kardashians that she was suffering from anxiety, panic attacks and experiencing multiple cases of sleep paralysis. J
enner has since stated that her new found phobia of falling asleep has contributed directly to her anxiety.
Sleep paralysis is a condition that occurs when a person is waking up or falling sleep.  In effect, they're conscious but unable to move or speak, which typically only lasts a few minutes, but it can feel like much, much longer.
While the condition is not thought to be harmful, the experience can be terrifying. On top of this, people stuck in sleep paralysis can sometimes also experience hallucinations while it is occurring.
Thankfully, only 8 percent of the population have reported ever going through sleep paralysis.
#4 Adele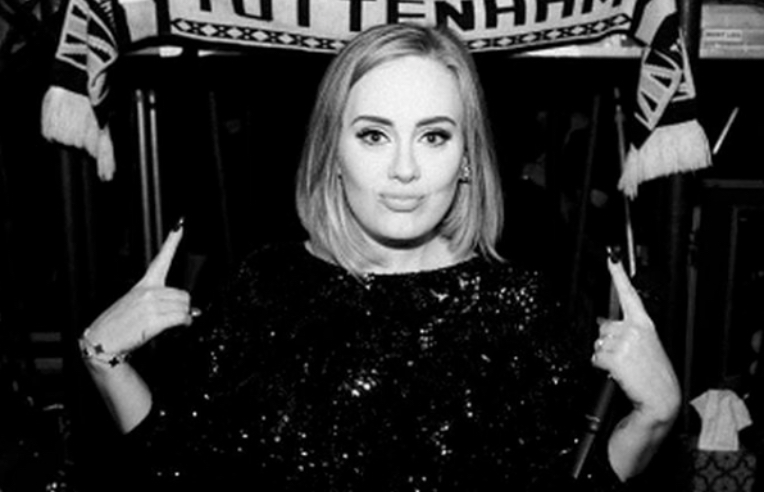 When singer Adele broke through into the mainstream back in 2008, she was just 20 years old. Then in 2011, at the age of 23, she revealed that she had a reluctance to perform live at festivals or arenas due to anxiety over the condition itself.
'I'd hate to book a festival and have a f****** anxiety attack and then not go on stage.' While she may not be completely free from panic attacks, like fellow anxiety sufferer Ryan Reynolds she has conquered her fears of public performance with the aid of her powerful alter ego: Sasha Carter.
'Sasha Carter' is a mashup of Beyoncé's own alter ego 'Sasha Fierce' and country idol June Carter. Adele was inspired by an impromtu meeting with Beyoncé, before which she had been experiencing a full-blown panic attack, during their meeting Queen Bey told the singer how listening to her voice felt like 'listening to God'.  Adele has since stated Sasha Carter has 'changed [her] life'.
#5 Kristen Bell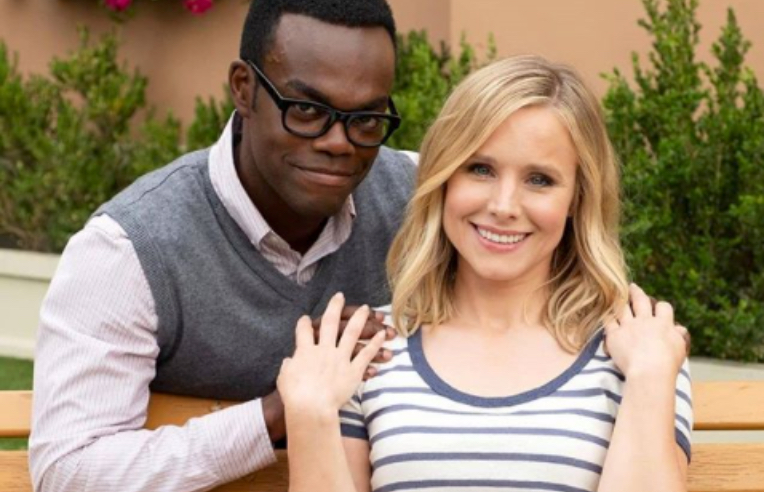 Kristen Bell, best known for her voice work as Princess Anna in the hit Disney film Frozen had previously worked with the Child Mind Institute to break down the illusion of celebrity perfection and shine a light on the unrealistic standard to which Hollywood celebs are shown in.
Bell is perhaps the most active advocate for change in attitudes towards mental health on this list, having written an open letter for TIME about her experiences with anxiety and thoughts regarding the stigma of mental illness: 'If you tell a friend that you are sick, his first response is likely, 'You should get that checked out by a doctor.' she said.
'Yet if you tell a friend you're feeling depressed, he will be scared or reluctant to give you that same advice. You know what? I'm over it.'
Since then, Bell has spoken plainly and without reserve in interviews about her battles with anxiety and her desires to be an ally in the fight against stigma.
The The Good Place star even held an Instagram Q & A for her fans to ask her questions about anxiety and her experiences and routinely shares tips and her own coping mechanisms for her condition. Bell recommends CBD lotion; CBD is non-psychoactive but is believed to have pain relieving capabilities.
Read more: CBD Oil – 3 A-listers that that it and exactly what is and what it does
When asked what inspired her open nature on the subject, Bell stated that she was initially inspired by her husband, Dax Sheppard, who has been openly sober for the past 14 years.
#6 Ryan Reynolds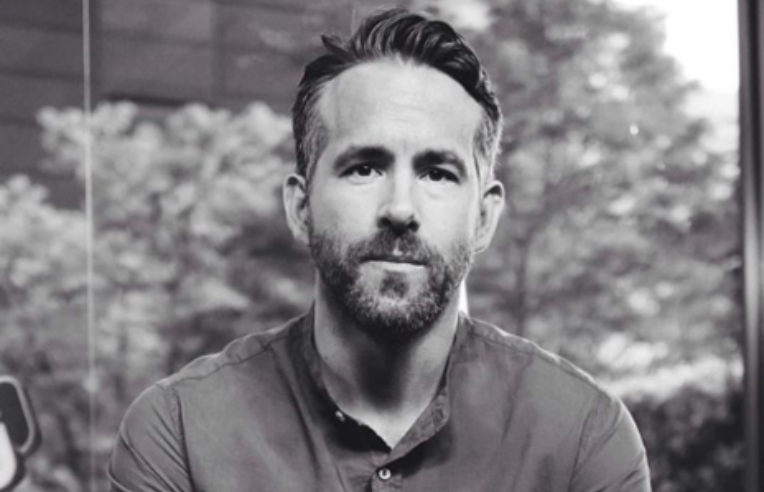 Ryan Reynolds is perhaps one of the more surprising additions to this list, the fun-loving actor, known for playing the wise cracking anti-hero Deadpool, revealed that his rapid-fire wit has a surprising origin.
'I have anxiety, I've always had anxiety.' Reynolds said in an interview with the New York Times 'Both in the light hearted 'I'm anxious about this' kind of thing, and I've been to the depths of the darker end of the spectrum, which is not fun.'
The actor confessed to staying in character on set and in interviews, most notably Deadpool, in order to combat his more anxious nature, 'I figure if you're going to jump off a cliff, you might as well fly.'
Reynolds suspects that his anxiety began at a young age due to a delicate relationship with his father.  As a result, Reynolds often found himself over-compensating to maintain peace, taking it upon himself to keep his household tidy and orderly.
Reynolds does however, also attribute his off-beat sense of humour to his father, who introduced him to some of his favourite shows and comedians, including Faulty Towers, Buster Keaton and Jack Benny. Reynolds has commented that while his childhood may not have been typical, it made him the man he is today, for which he is grateful.
#7 Gina Rodriguez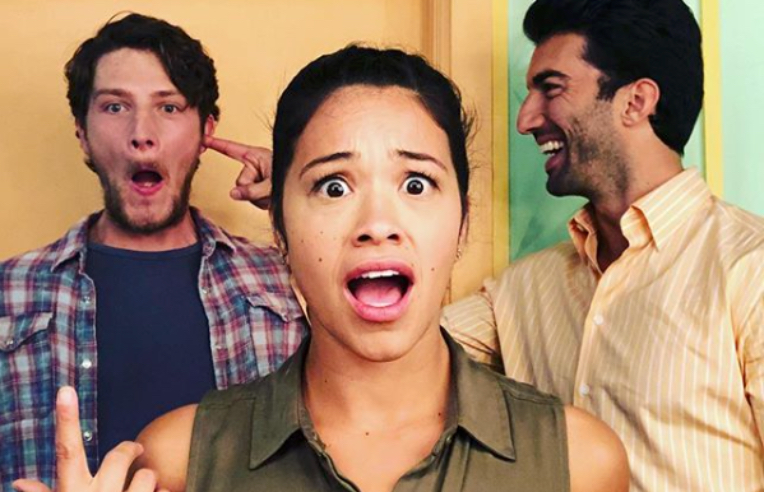 Gina Rodriguez, who is best known for her work as the titular character in the hit telenovela Jane the Virgin, recently admitted to having to balance panic attacks and thoughts of suicide in an interview with Chicagomag, during which she detailed her struggles with intrusive thoughts while filming the final season 'Jane the Virgin'.
She describes her worst memory as 'having a panic attack on set and having to shut down production'.
In spite of these difficulties, she embraces the effect that positive effect that social media has played in her mental health journey, having used Instagram to first come forward with her struggles back in 2017, the actress considers it her duty and privilege to enlighten the masses and work against the stigma concerning mental health issues – especially with in the Latino community.
Rodriguez has also previously spoken out about her fraught relationship with body acceptance and positivity when it comes to herself, as she battles with a thyroid condition that causes weight gain alongside chronic fatigue. She hopes that her candour will allow others to take action, regardless of their circumstances.
,